THE HARVARD REVIEW CHAPBOOK PRIZE: NOVELLA EDITION
This October Harvard Review will launch the inaugural Harvard Review Chapbook Prize. This year's prize will be given in fiction for a work of novella length (15,000 to 30,000 words). In subsequent years, the prize will be awarded in nonfiction (2024) and poetry (2025).
The winning novella will be announced in the spring of 2023. The author will receive $500, publication of their work in a limited-edition chapbook series, and an invitation to read at the Houghton Library at Harvard University in the fall of 2023. 
OUR JUDGE
The judge for the 2023 prize is Lily King, award-winning author of five novels, including Writers & Lovers (2020) and Euphoria (2014), which won the Kirkus Award and the New England Book Award and was a finalist for the National Book Critics Award. Her most recent book, Five Tuesdays in Winter (2021), is a collection of short stories.
LAUNCH EVENT
Join us on October 13th at Houghton Library, Harvard University, for a launch of the Harvard Review Chapbook Prize, featuring a reading by Lily King. Space is limited, so registration will be required. Stay tuned for more information.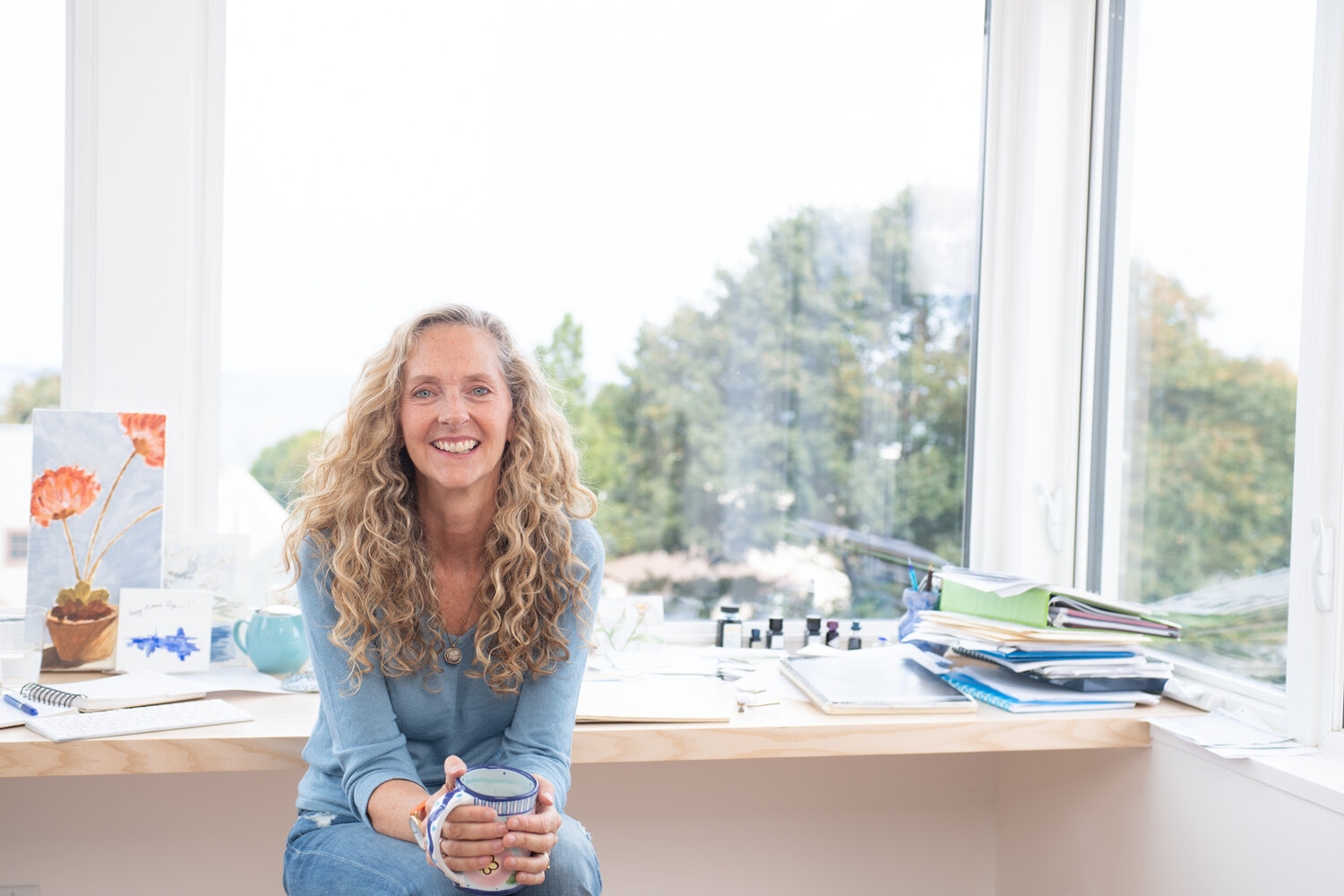 SUBMISSIONS:  Submissions may be made through Submittable from October 13 through November 13, 2022. Submissions must be between 15,000 and 30,000 words. Paper submissions will not be accepted. Only one submission per person. Entries must be previously unpublished. 
ENTRY FEE:  $20 (A limited number of fee waivers are available; instructions may be found in Submittable.)
ELIGIBILITY:  Current Harvard affiliates (students, staff, faculty) and previous employees and volunteers at Harvard Review are ineligible. Harvard Review complies with the Community of Literary Magazines and Presses (CLMP) contest code of ethics. 
PREVIOUS CHAPBOOKS FROM HARVARD REVIEW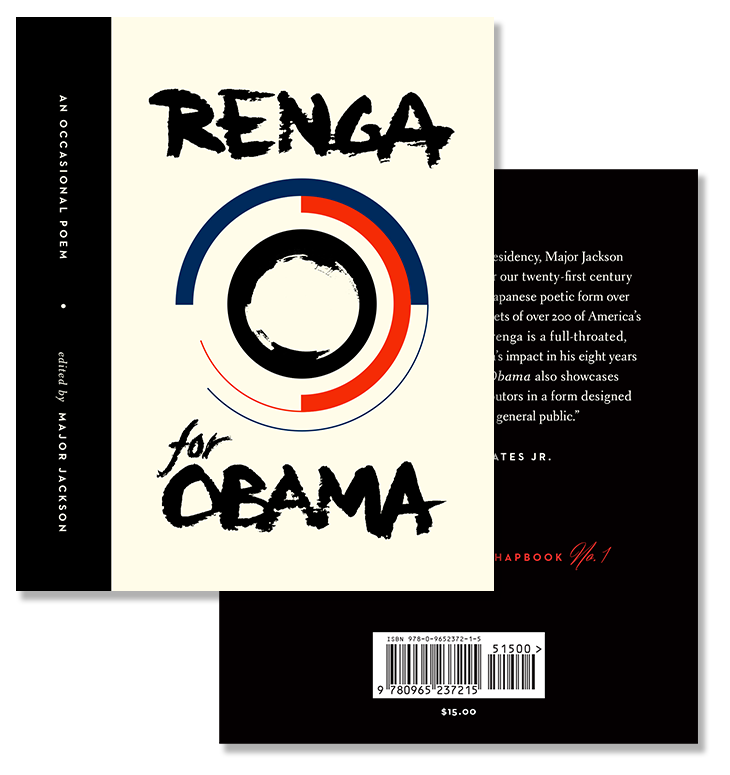 RENGA FOR OBAMA (2017)
by 200+ poets
In early 2017, Harvard Review poetry editor Major Jackson curated the "Renga for Obama" project, a celebration of the Obama presidency featuring over two hundred American poets writing in pairs. The project, which originally appeared at Harvard Review Online, was published two stanzas a day for the first hundred days of the Trump presidency and was highlighted in the Washington Post. It has since been released as a limited edition chapbook with an introduction by Major Jackson and is available for purchase in our online store.
The full text can be read online here.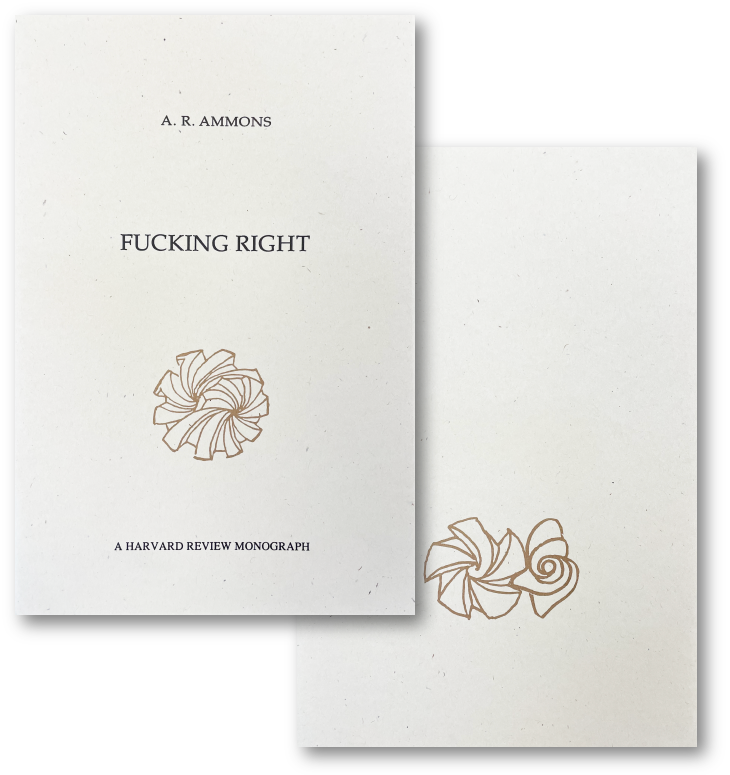 FUCKING RIGHT (1999)
by A. R. Ammons
An irreverent and humorous collection of poems by A.R. Ammons, one of our foremost environmental poets.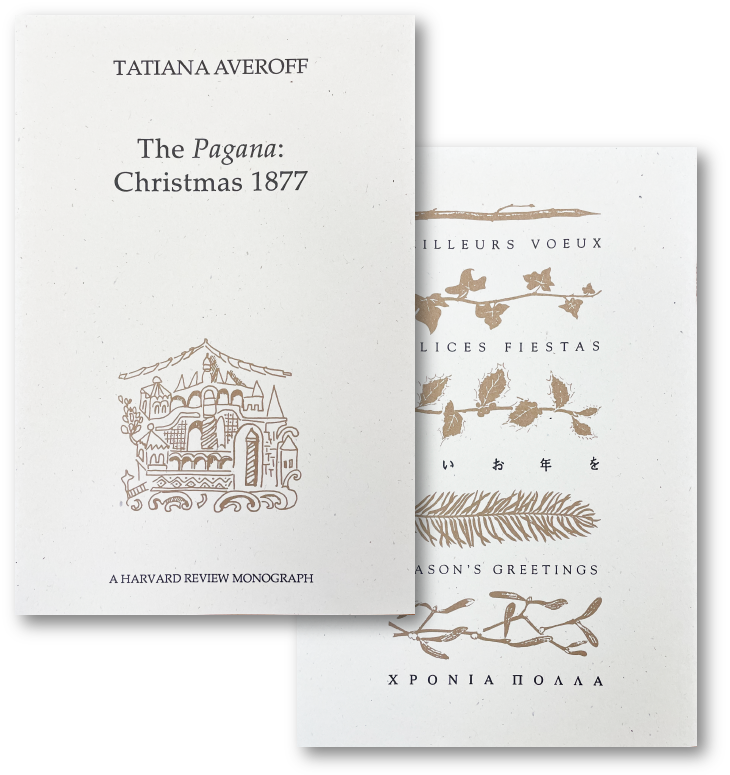 THE PAGANA: CHRISTMAS 1877 (1999)
by Tatiana Averoff
A winter's tale by Greek author Tatiana Averoff that interweaves superstition and tradition to paint an evocative picture of a young girl's Christmas.